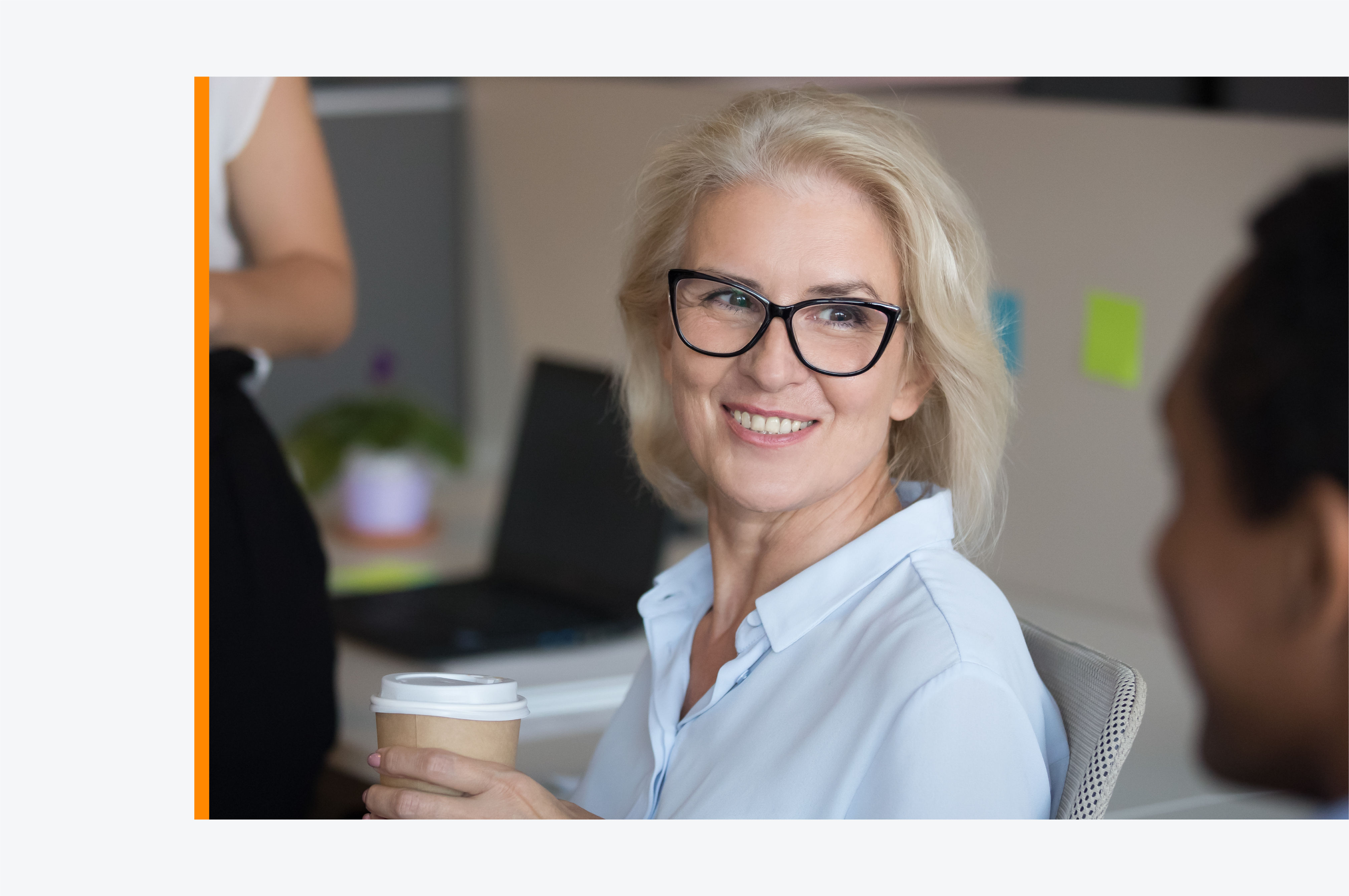 Welcome, Knowledge Services Employees!
We're so happy to be working with you.
People are at the heart of everything we do, and we firmly believe that without great people and great service, it would be truly impossible to achieve great outcomes.
We're honored that you've chosen to work with us, and we are here to support you in your role and beyond.
Knowledge Services & KHI Solutions
Knowledge Services partners with KHI Solutions to serve as the employer of record for our contract employees.
Getting Paid
One of our highest priorities is paying you quickly. You are responsible for promptly and accurately submitting your time at the end of each work week. Electronic pay is our preferred method of payment and the fastest, safest, and reliable way to get paid. While working for Knowledge Services, payroll runs every Friday. W-2 information and paycheck statements are available to view in Paychex Flex.
Employer of Record

You might know us as Knowledge Services; however, your official Employer-of-Record is KHI Solutions, Inc. All paycheck, benefits, and official documents will show KHI Solutions, Inc. Should you have any questions concerning this, please reach out to the Knowledge Services' Employee Relations Team.


Time Entry

Clients of Knowledge Services and Knowledge Services may use a variety of timekeeping systems. Please follow the instructions provided to you by the KS Employee Relations Team.
You will be submitting your time through Knowledge Services Technology, dotStaff™, our web-based software system.


Activation Code

In order to register your account in dotStaff, you will need to activate your account. We intend for you to get your activation code by Friday of your first week. If your account is not ready for time entry, a member of our ER Team will reach out to you with an alternative method for time entry. If no one reaches out by Friday morning, please feel free to reach out to us.
Get Paid on Time

It is common practice to enter time worked into dotStaff by the end of each Friday as the time entry deadline is 10 a.m. EST Monday morning. If time is not submitted by 10 a.m. Monday morning, your pay will be processed on the following week's paycheck. If time is submitted past the deadline and/or is for a previous payroll week, let us know right away.


Medical Benefits
For employees who meet certain minimum eligibility criteria, Knowledge Services provides healthcare coverage that satisfies your obligation to have health insurance under the Affordable Care Act (ACA). You will be notified during the onboarding process if your position qualifies. If there are changes in your position that make you eligible for healthcare coverage, you will be contacted by our Employee Relations Team.

If you have questions regarding the health benefits Knowledge Services provides, or about qualifying, please contact the Employee Relations Team. All benefit elections are managed through Benfitfocus.
Safety is everyone's priority.
Knowledge Services' primary concern is for the safety and welfare of our employees. To ensure this, guidelines have been established that recognize the responsibility of KS, our clients, and you, our employee. Knowledge Services' responsibility is to promote a safe and healthy workplace for all of our employees. Because our client control the workplace, clients must demonstrate a commitment to accident-free workplaces. Only employees who will take the responsibility to work safely and observe KS and client safe work practices will be assigned work. Our team approach to accident prevention and safe work practices will help create a working environment that promotes safety, health, and the professionalism that you and our clients have the right to expect. Knowledge Services and our clients are committed to providing you with a safe workplace; however, accidents sometimes occur. All accidents/incidents (no matter how slight) are to be immediately reported to the supervisor on duty and the KS Employee Relations Team. In the event of serious or life-threatening emergency, call 911.
Medcor
Medcor is a service that will provide fast and appropriate medical response to you in the event you are injured at work.  Even in the safest work sites, employees can get hurt.  If an accident does occur, Medcor On-Line will give you immediate access to medical professionals to assist you, at no cost to you. Medcor's easy-to-use injury triage service is available to you 24-hours a day, 7 days a week, via a toll free phone number.  In the event that you are hurt, you must notify your supervisor, if available, and call Medcor as soon as possible.  If your supervisor is unavailable, you may directly call Medcor.  This benefit is much more than simply reporting an accident.  A specially-trained registered nurse will speak with you confidentially.   Using sophisticated software, the nurse will help determine the best course of medical treatment for your injury.  When first aid is all that is needed, the nurse can guide you through the process.  When off-site care is needed, the nurse will help us direct you to appropriate medical facilities.  The nurse will answer your questions, and is available for you to call back at any time if your symptoms change.  Medcor's triage system protects the privacy of personal medical information. After speaking with Medcor, and if it is not a life-threatening emergency, call Knowledge Services' Employee Relations Team. Call Medcor Injury Triage Service: 1-800-775-5866
Required Federal and State labor law posters are available for you to view and download:
Need a copy of the Employee Handbook? Enter your email to request a new one.
Want a bonus?
Tell your friends about us!
We love referrals so we're thrilled to share with you our Employee Referral Program. Refer someone to one of our open IT positions and receive a $200 bonus or one of our non-IT positions and receive a $100 bonus after their first 150 hours of completed work!
*Candidate must be hired within 90 days of referral for bonus to be valid. Only one bonus eligible per candidate.