Frequently Asked Questions
The Answers you Need. Right Now.
Whether you're on the job hunt, starting a new position, or currently employed through us, we know you might have some questions.
We've compiled a list of frequently asked questions and answers to help you get the information you need as soon as possible.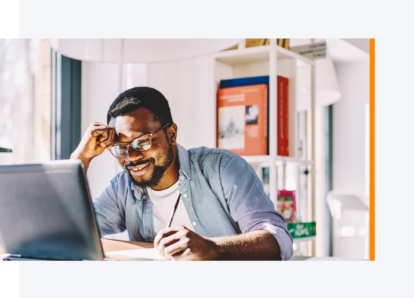 Common Questions
How do I submit my resume? 
We'd love to help you land your next job! You can submit your resume by setting up your online profile.
I've submitted my resume. What happens next?
One of our Recruiters will contact you if your skills and experience meet the requirements of an open position or match what our clients typically look for. We receive new job requests every day, so continue to check back frequently and apply to those that match your background, credentials, and interests.
Who is KHI Solutions and why is their name on my paperwork?
Knowledge Services partners with KHI Solutions to serve as the employer of record for our contract employees. This means that you are officially employed by KHI Solutions, so you will see that name on your benefits information, paychecks, etc.
When does my insurance go into effect?
Benefits are effective on the 1st of the month, following the first 60 days of employment.
How do I submit my I-9 documents?
The email you received from the Knowledge Services Onboarding Portal contains a link to electronically complete your tax forms and Section 1 of the I-9, including the upload of your supporting I-9 documents. For questions, contact the Onboarding Team at Onboarding@knowledgeservices.com or 317-806-6131 option 2.
What should I do if my assignment has ended or is ending soon and I want another employment opportunity?
Please contact your Employee Relations Team or Recruiter to make sure they are aware of upcoming changes and they will coordinate an opening that meets your schedule requirements and skill sets. Please ensure you have joined our Talent Network to receive the latest updates on job opportunities that match your interest.
How do I update my tax forms?
You can make adjustments to your tax forms anytime during the year. Contact the Employee Relations Team to receive an updated tax form.
When can I expect my annual Form W-2?
All W-2s are available in Paychex Flex by January 31 for the prior calendar year.
When will I be able to see the current pay period statement?
Your online pay statement will be available on your scheduled pay day.  In many cases, the online pay statement may be available a day before the actual payday, although the funds will not be in your account and available until the actual pay date.
Who can I contact with payroll questions?
For payroll and time reporting assistance contact the  Employee Relations Team at ERTeam@knowledgeservices.com 317-806-6131 option 1.
Can't find what you're looking for?
We know there's a lot to cover. Fill out the form below so we can help you get the information you need!